Function controller for scrubber machine
Electronic boards
Function controller for scrubber machine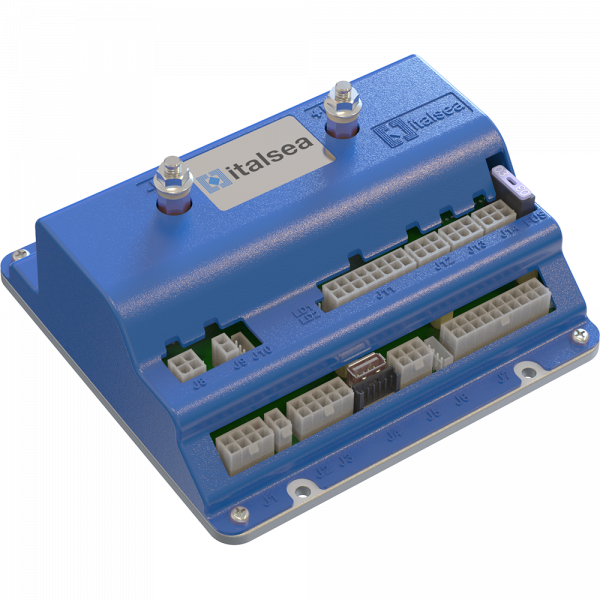 These electronic controllers manage completely, using solid state electronic components, little-medium scrubber walk behind machines battery powered 24V (36V on request).
The motors are permanent magnet type.
The controller is equipped with a powerful microprocessor that realizes an efficient diagnostic of the failures and wrong wiring connections, programmability of the main parameters.
The cards interface via serial communication with the keyboard cards, for setting and displaying the machine's functions.
The controller is designed in accordance with the most important EC standards.
| Model | Power Supply | Rated Current | Max Current |
| --- | --- | --- | --- |
| 7CFS1000 | 24 (on request 36) | 15A (traction) 30A (brushes) 25A (vacuum) | 45A (traction) 70A (brushes) 50A (vacuum) |
| 7CF00000 | 24V (36 on request) | 35A (traction) 30A (brushes) 25A (vacuum) | 90A (traction) 70A (brushes) 50A (vacuum) |
| 7CFX1000 | 24V-36V | 50A (traction) 75A (function) | 120A (traction) 150A(function) |
| 7CFX2000 | 24V (36V on request) | 40A (traction) 25A (per brush) 25A (vacuum) | 120A (traction) 50A (per brush) 50A (vacuum) |


Should you need any further information, or for any enquiry