Actuators controller
Electronic boards
Actuators control boards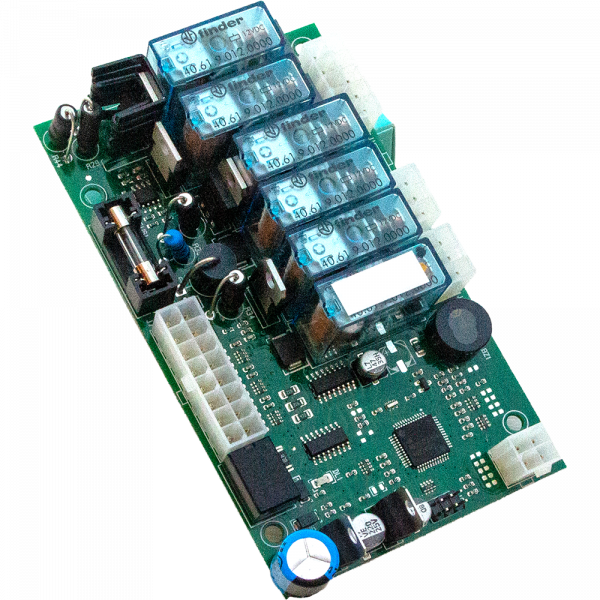 The controller is a 1 quadrant chopper for 3 actuators powered by 24Vdc battery.
Using external handheld programmer it is possible to regulate speed, ammeter protection, acceleration and deceleration ramps for each actuator.
The chopper is equipped with a powerful microprocessor for digital control of the speed, current regulation and failures of the motor, an efficient diagnostics of the failures and wrong wiring connections, programmability of the main parameters. The ripple of the current is very low so the efficiency of the system is very high.
The chopper is designed in accordance with the most important EC standards.
| TECHNICAL CHARACTERISTICS | |
| --- | --- |
| POWER SUPPLY: | 24 Vdc |
| ACTUATORS 1-2-3: | |
| Output Voltage: | 24 Vdc |
| Speed regulation: | 20 % – 100 % of Power Supply |
| Rated current (S3-10%): | 6 A |
| Max current: | 18 A |
| Overload protection : | 1 – 12 A |


Should you need any further information, or for any enquiry